The Honourable George DesBrisay DeBlois
Member Sidebox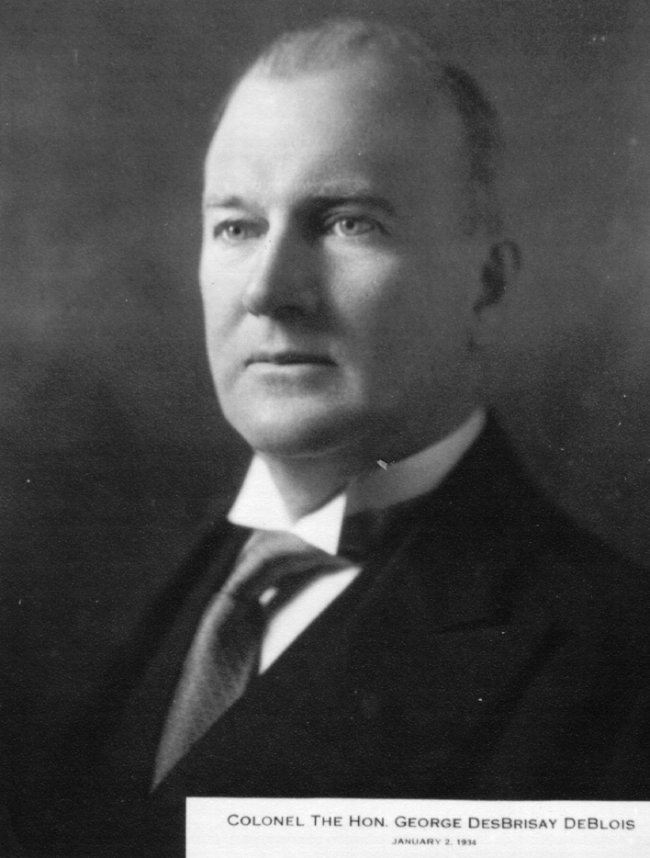 George DesBrisay DeBlois was the twenty-seventh Lieutenant Governor of Prince Edward Island since the creation of the Colony in 1763. George DesBrisay DeBlois was born on 21 October 1887 in Charlottetown, Prince Edward Island, son of Robert Fitzgerald DeBlois and Ethel Helen DesBrisay, both of English descent. He was educated at St. Peter's Collegiate, Charlottetown, Prince Edward Island.
On 15 June 1915, he married Marion, daughter of Arthur and Ella Newberry of Charlottetown. They had three children; Robert; Gordon and Helen. DeBlois was a member of the Anglican church and attended St. Paul's church in Charlottetown.
George DeBlois was a wholesale merchant and exporter and President of the firm DeBlois Brothers. He was President of the Conservative Association, Queens County and Commissioner of the Provincial Tuberculosis Sanatorium.
Mr. DeBlois was appointed Lieutenant Governor for the Province of Prince Edward Island on 28 December 1933.
Photograph courtesy of PEI Public Archives and Records Office, Reference Number 2320/60-28