The Honourable Jedediah Slason Carvell
Member Sidebox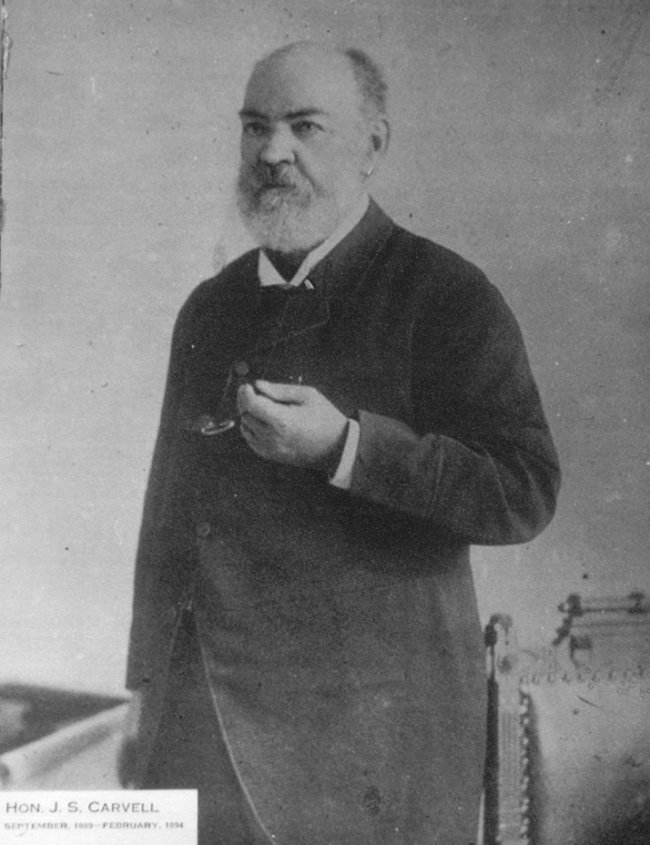 Jedediah Slason Carvell was the eighteenth Lieutenant Governor of Prince Edward Island since the creation of the Colony in 1763. Jedediah Carvell was born at Newcastle, Miramichi, New Brunswick, on 16th March 1832. In his early years Carvell was a merchant.
He married Alice Caroline, the second daughter of Thomas Hanford, esquire, in St. John, New Brunswick, in June of 1861.
Jedediah Slason Carvell was Mayor of Charlottetown from 1877 to 1878. He was a merchant and Spanish Vice- Consul for Prince Edward Island and was appointed to the Senate on 18th December 1879 and remained there until 2nd September 1889 when he was appointed Lieutenant Governor for the Province of Prince Edward Island.
Carvell died at Charlottetown on 14th February 1894 at the age of 61 years.
Photograph courtesy of PEI Public Archives and Records Office, Reference Number 2320/60-19