The Honourable Joseph Aubin Doiron
Member Sidebox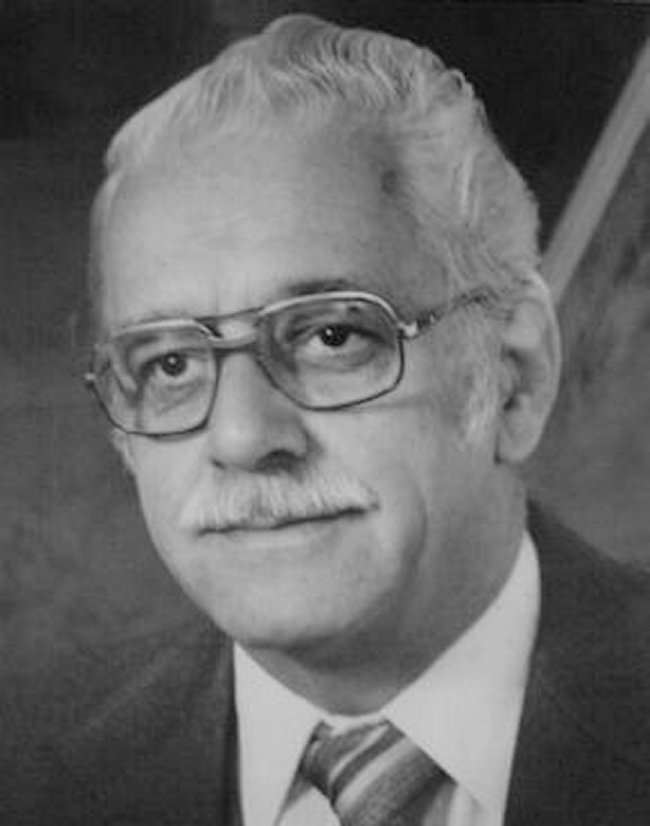 Joseph Aubin Doiron was the thirty-fifth Lieutenant Governor of Prince Edward Island since the creation of the Colony in 1763. Mr. Doiron was born in North Rustico, Prince Edward Island on 10th June 1922. Dr. Doiron attended local schools prior to obtaining his B.A. degree from Sainte-Anne's College, Church Point, Nova Scotia and his D.D.S. degree from the Faculty of Dentistry, University of Montreal in 1951.

He was married to Rose Bernice Gallant, originally from Duvar, Prince Edward Island. They had seven children: Paul, Robert, Pierre, Simonne, Colette, Omer and Marc. Doiron was a member of the Roman Catholic church and attended St. Paul's church in Summerside.
From 1951 until his appointment as Lieutenant Governor he maintained a dentistry practice in Summerside, Prince Edward Island. On 14th January 1980, he was appointed Lieutenant Governor for the Province of Prince Edward Island.
Long interested in Acadian affairs, he was the Founding President and Chairman of the Acadian Mardi Gras Association and a charter member and President of the Acadian Museum Association. He is also a member of the La Societe Saint-Thomas d'Aquin, the cultural organization that represents Acadians in Prince Edward Island.
Dr. Doiron was a Past President of the Dental Association of Prince Edward Island and a past representative on the Board of Governors of the Canadian Dental Association.
He was a member of the Bishop MacEachern General Assembly Fourth Degree Knights of Columbus and a member of the Greater Summerside and Area Chamber of Commerce.
Active in community life, Dr. Doiron was a Past President of Summerside Kinsmen and K-40 Clubs and a Past Grand Knight of Summerside Council 2070, Knights of Columbus. He had served as Past Director for the Summerside Cooperative Association, St. Paul's Credit Union Ltd., and the Prince Edward Island Heritage Foundation.
Dr. Doiron was a member of St. Paul's Roman Catholic Church in Summerside and was a Past President of the St. Paul's Parish Council. He was a member of the 1973 Prince Edward Island Centennial Commission, a past Island representative on the Canadian Folk Arts Council and a past member of the Summerside Board of School Trustees.
His hobbies included choir singing, curling, golfing, woodworking, painting, deep sea fishing and angling.
In October 1994 Dr. Doiron was awarded the Order of Canada. "He was extremely proud to receive it" said Marion Reid, personal friend and former schoolmate and Lieutenant Governor at the time of Doiron's death. "He was such a true gentleman. He made so many friends with his geniality and hospitality."
He was 72 at the time of his death, on 28th January 1995.
Photograph courtesy of Lieutenant Governor's Office.