The Honourable Marion Reid
Member Sidebox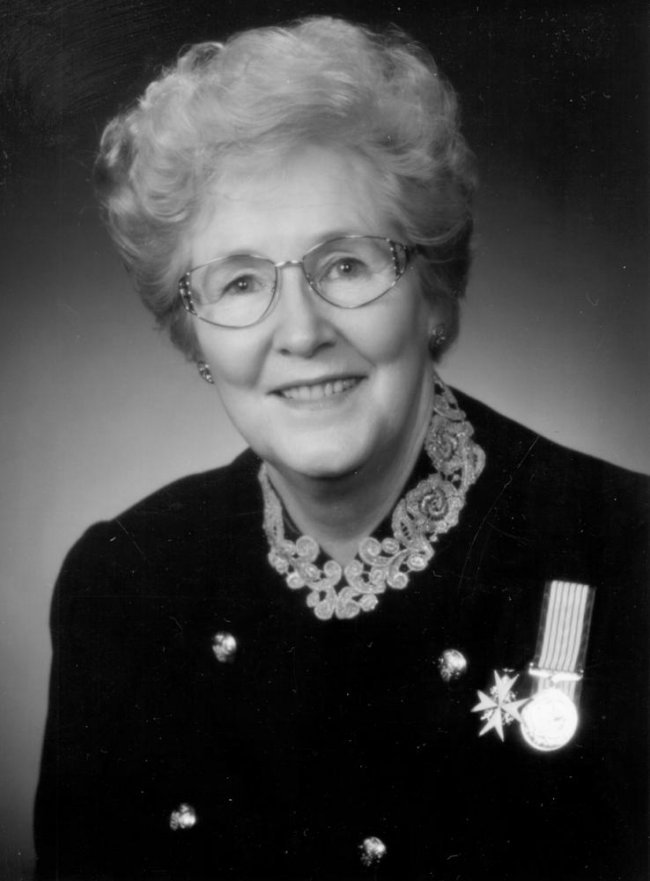 Mrs Marion Loretta Reid was the thirty-seventh Lieutenant Governor of Prince Edward Island since the creation of the Colony in 1763. Mrs Reid was also the first female to hold this position on Prince Edward Island. Mrs Reid was born on 2 January 1929 in North Rustico, Prince Edward Island, the daughter of Michael Doyle and Loretta Whelan. She was the fifth child in a family of eight. On 29 June 1949, she married Lea P. Reid, son of Leander S. Reid and Florence Turner. They had eight children: Maureen and Colleen (twins); Kevin; Bethany; Marylea; David; Andrew and Tracy. Ms. Reid was a member of the Roman Catholic church and attended church at St. Ann's, Hope River.
Mrs. Reid was educated at North Rustico, Stella Maris School and Prince of Wales College, where she graduated with her First Class Teacher's License at the age of seventeen. While at Prince of Wales College, she won the John H. Bell Prize for debating and the Lord Strathcona Prize for physical education. Following her graduation, Mrs. Reid taught school for three years in North Rustico and Hope River, on the North Shore of Prince Edward Island. After the birth of her twin daughters in 1950, Mrs. Reid took leave from teaching and remained at home for a number of years in order to raise her family.
Mrs. Reid taught school for twenty-one years, with her last four years as principal of St. Ann's Elementary School in Hope River. During her tenure, she was awarded sabbatical leave to return to university (1972- 73), where she completed the requirements for a Certificate 5 Teacher's Licence and she was awarded two scholarships for academic excellence.
Mrs. Reid served as Secretary on the Board of Governors of the Prince Edward Island Teachers' Federation for seven years. As a board member, she served on the following committees: Status of Women; Negotiating Strategy Committee; Teachers' Recruitment Team; Pension Committee and Curriculum Committee. As an active community worker, Mrs. Reid was President of the Sterling Women's Institute; the Catholic Women's League; a Leader in 4-H work; a charter member of the Queen Elizabeth Hospital Foundation and a member of the Zonta Club of Charlottetown.
Mrs. Reid served as a Member of the Legislative Assembly for 1st Queens District for ten years. Elected in the general election held on 23 April 1979 and reelected on 27 September 1982 and 21 April 1986. During that period she served as Deputy Speaker of the Legislative Assembly, and on 6 March 1984, she was elected Speaker, the first woman in Prince Edward Island to hold this position. Mrs. Reid also served as Opposition House Leader. Mrs. Reid was invested as a Dame of Grace in the Most Venerable Order of the Hospital of St. John of Jerusalem in Ottawa on 26 October 1990. Mrs. Reid was appointed as Lieutenant Governor for the Province of Prince Edward Island on 16 August 1990.
In 1996, Mrs. Reid was invested as a member of the Order of Prince Edward Island (insignia of the Order - O.P.E.I.), the highest honour awarded to an Islander.
Photograph courtesy of Lieutenant Governor's Office.