The Honourable Murdock MacKinnon
Member Sidebox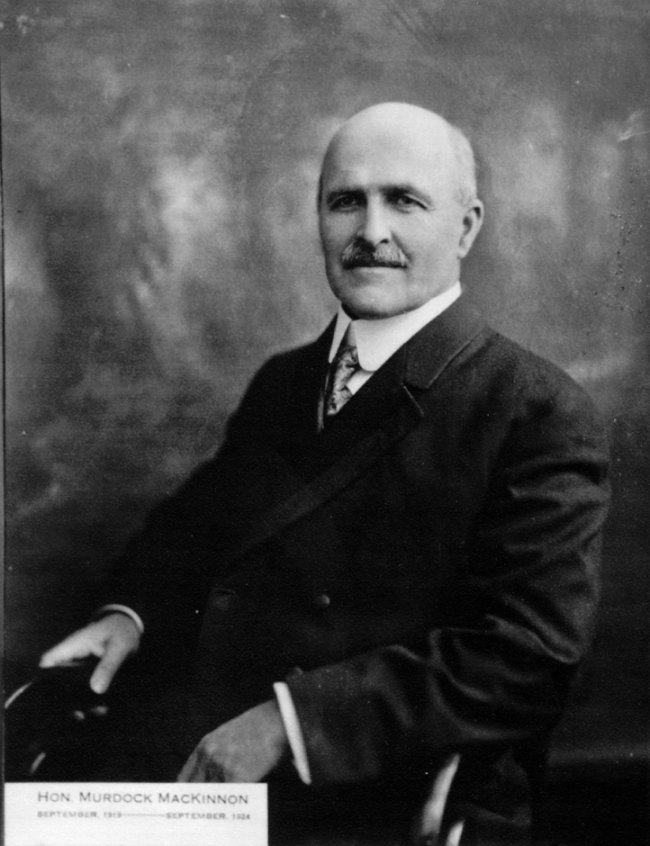 Murdock MacKinnon was the twenty-fourth Lieutenant Governor of Prince Edward Island since the creation of the Colony in 1763. Murdock MacKinnon was born 15 March 1865 at Brooklyn, Prince Edward Island, the son of Lauchlin MacKinnon and Mary MacDonald, both of Scottish descent. He was educated at Prince of Wales College and he became a farmer. He married Perle Beecher Taylor, daughter of the late Dr. F. P. Taylor, on 21 October 1914. They had one son. MacKinnon was a member of the Presbyterian church.
Mr. MacKinnon was elected to represent the Conservatives in the 4th Kings District in the Provincial Legislature in the 28 July 1897 General Election and was reelected in the 12 December 1900, 7 December 1904, 18 November 1908, 3 January 1912, 16 September 1915 and 24 July 1919 General Elections. He was Commissioner of Agriculture and Provincial Secretary Treasurer in the Mathieson administration from 1911 to 1917.
As Lieutenant Governor, he made constitutional history in the province by refusing his assent to the Church Union Bill of 1923.
Murdock MacKinnon was appointed as Lieutenant Governor for the Province of Prince Edward Island on 8 September 1919. He died at Charlottetown, Prince Edward Island, on 12 October 1944.
Photograph courtesy of PEI Public Archives and Records Office, Reference Number 2320/60-25