With great sadness, Her Honour Antoinette Perry, Lieutenant Governor of Prince Edward Island has been advised of the passing of Her Majesty Queen Elizabeth II on September 8, 2022.
Funeral and Commemorative Service
A state funeral for Queen Elizabeth II took place at Westminster Abbey in London, England on Monday, September 19, 2022 at 11:00 BST (7:00 am in PEI).
A commemorative service for The Queen was held at St. Peter's Cathedral in Charlottetown, 2:00 pm on Monday, September 19, 2022.
To enable everyone to pay respects, the ceremony was streamed live to the Facebook page of the Government of Prince Edward Island.
Online Book of Condolences on the Demise of the Sovereign Queen Elizabeth II
Islanders were invited to offer sympathies to The Royal Family by signing the online book of condolence.
Royal visits to Prince Edward Island
Prince Edward Island has been honored with the presence of Her Majesty and His Royal Highness prior to, and throughout Queen Elizabeth's reign as Monarch. They first visited as Princess Elizabeth and Philip, Duke of Edinburgh in 1951, and traveled to the Island again in 1959 as Queen Elizabeth II and Prince Philip, Duke of Edinburgh.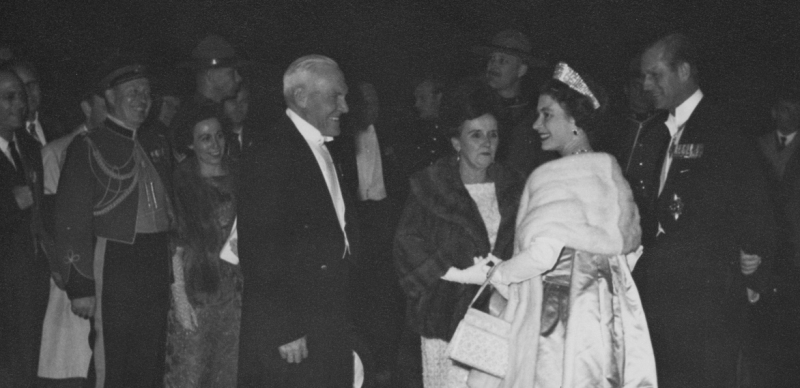 View full album of Historical Royal Visits by HM
Visit the National Commemoration Website 
Commemoration for Her Majesty Queen Elizabeth II - Canada.ca