The Honourable Benjamin Rogers
Member Sidebox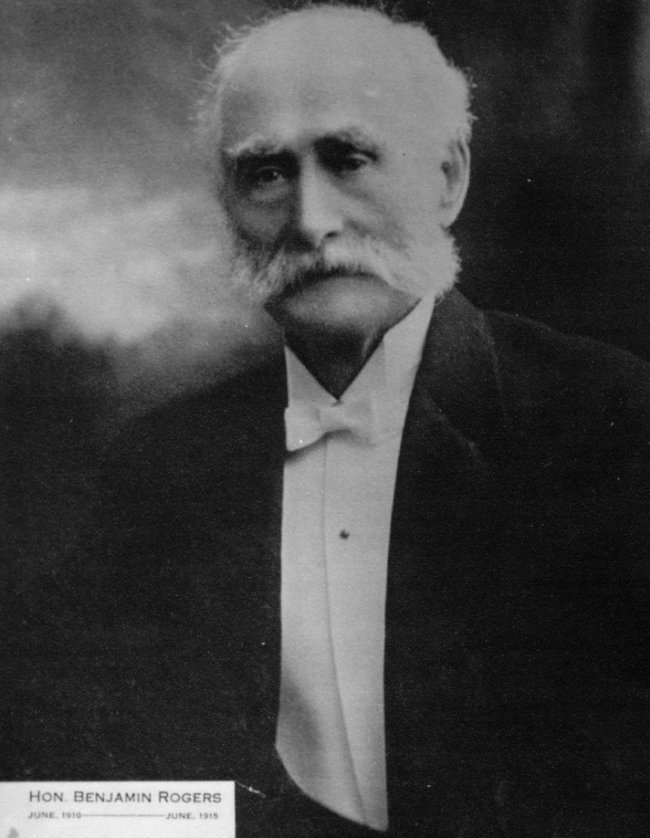 Benjamin Rogers was the twenty-second Lieutenant Governor of Prince Edward Island since the creation of the Colony in 1763. Benjamin Rogers parents emigrated from Wales and Benjamin was born at Bedeque, Prince Edward Island, on 7 August 1837. He was the son of the late Joseph Rogers and became an export merchant. In 1863, he became prominent in politics as a Liberal candidate. Rogers was first elected to represent the First District of Prince in the Provincial Legislative Council in November 1872. He was elected to the Legislative Council in 1878 where he remained until 1897. Rogers was a Commissioner of Small Debts and a Justice of the Peace. He was Leader of the Opposition in the Legislative Council from 1883 to 1886. Rogers married Susannah Abell, third daughter of Captain William Hubbard at Tignish on 20 February 1862.
In 1900 he was appointed Commissioner of Agriculture and Provincial Secretary Treasurer. He retired from active politics in 1905. He participated with Premier Peters and Hon. Mr. Whear in the Conference of Provincial Premiers that dealt with the fishery awards and the redistribution of provincial representation. He was a delegate to the Ottawa Liberal convention in 1893 and was one of the committee of forty that framed the platform.
Benjamin Rogers was appointed Lieutenant Governor for the Province of Prince Edward Island on 1 June 1900.
Rogers died at Alberton, Prince Edward Island on 16 May 1923.
Photograph courtesy of PEI Public Archives and Records Office, Reference Number 2320/60-23