The Honourable Charles Dalton
Member Sidebox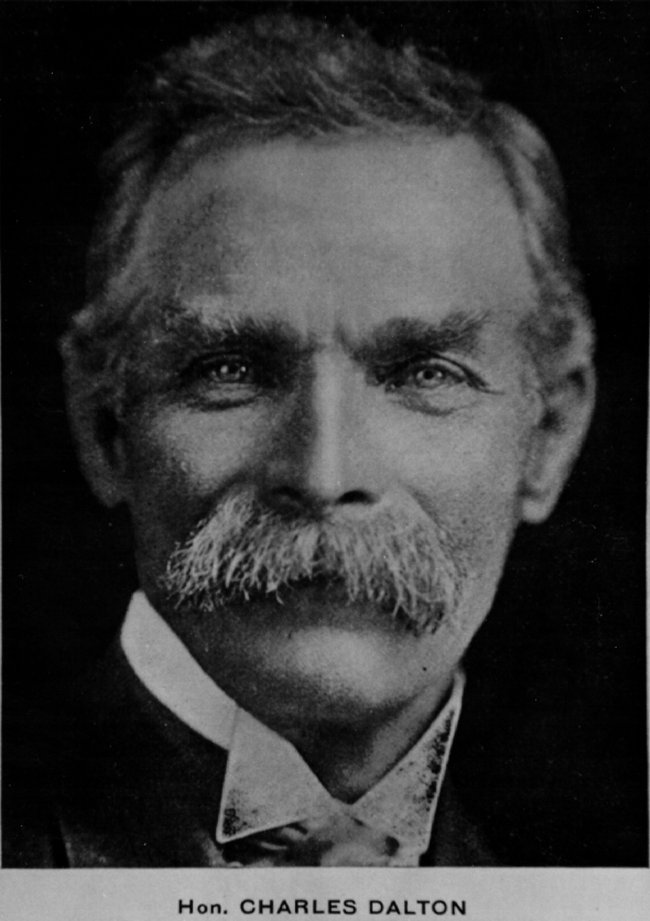 Charles Dalton was the twenty-sixth Lieutenant Governor of Prince Edward Island since the creation of the Colony in 1763. Charles Dalton was born on 9th June 1850 in Tignish, Prince Edward Island. He was the son of Patrick Dalton and Margaret McCarthy, both of Irish descent. He was educated in public schools. Farming was his first occupation, later he became a druggist.
In 1874 he married Anne Gavin. They had seven children: Charles Howard, MD, CM (McGill); Freda (married to A.J. Ortseifen); Nora (married to Paul A. Murray); Zita (married to William J. Cox); Edith (married to Walter A. Spillane); Irene; and Joseph Gerald (B.A. St. Dunstan's University, B.Sc. Massachusetts Institute of Technology).
Charles Dalton was one of the pioneers of the silver fox ranching industry, having commenced ranching as far back as 1887 and formed a partnership with Robert Oulton in 1894. This was the first joint venture leading to the founding of the silver fox industry. Dalton sold his fox holdings in 1914 and was able to retire a millionaire. He made substantial gifts for charitable and education purposes. After losing a daughter to tuberculosis, Dalton became interested in the fight against TB on P.E.I. Dalton gave a generous donation to help make possible the construction of a sanatorium on the Island. He also contributed heavily to the reconstruction of St. Dunstan's Cathedral in Charlottetown and built and equipped Dalton Hall now part of the University of Prince Edward Island.
During the First World War he donated a fully equipped motor ambulance to the Dominion Government, and for his native Tignish, which had at that time a population of just 431, he built a $20,000 school. The Dalton Sanatorium was opened in Emyvale in March 1915. The federal government took over this sanatorium during the First World War to treat soldiers suffering from tuberculosis, but returned it to the province in 1920 after expanding the building significantly. The province decided the now larger sanatorium was too much to maintain, it was returned to Dalton who closed the building in 1922 and donated all equipment and furnishings to the Charlottetown hospital.
In recognition of his "generous benefaction towards education and his charity for suffering humanity" that His Holiness Pope Benedict XV had made Charles Dalton a Knight Commander of the Order of St. Gregory the Great in June 1916, the first time a citizen of eastern Canada was so knighted. He was a keen sportsman and controlled some of the finest trout streams and wild fowl areas in the province. Dalton was a member of the Roman Catholic church. Dalton became a minister without portfolio in the government of H. A. Matheson.
Mr. Dalton was elected to represent the 1st Prince District for the Conservatives in the Provincial Legislature in the 3rd December 1912 Provincial General Election and was reelected in the general elections on 16th September 1915 and was defeated in the general election held on 24th July 1919. He was appointed as Lieutenant Governor for the Province of Prince Edward Island on 29th November 1930 and served until 28th December 1933.
Photograph courtesy of PEI Public Archives and Records Office, Reference Number 2320/60-27