The Honourable Sir Donald Campbell
Member Sidebox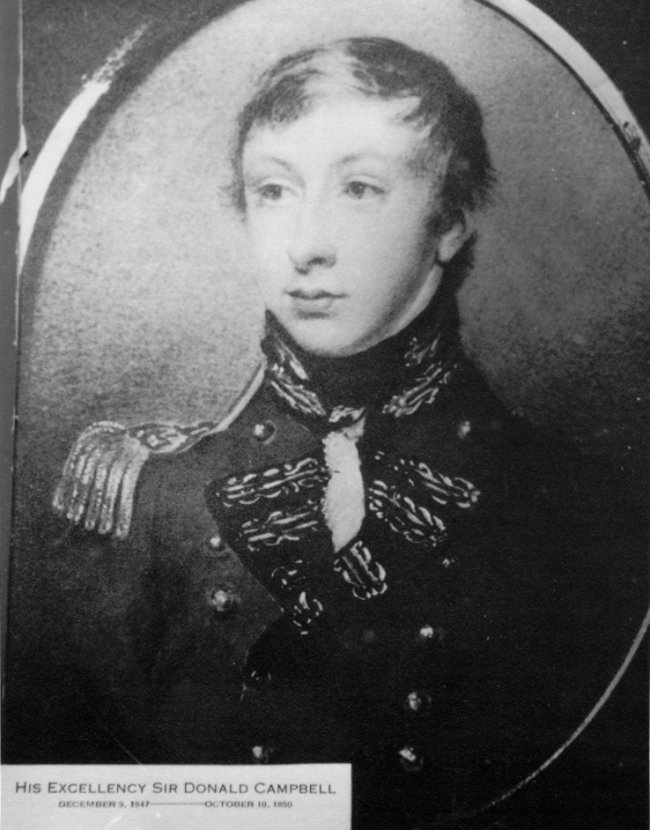 Sir Donald Campbell was the tenth Governor of Prince Edward Island since the creation of the Colony in 1763. Donald Campbell was born on 3 April 1800 in Dunstaffnage, Scotland, only son of Angus Campbell and Lillias Buchanan.
In 1825, he married Caroline Eliza, daughter of Sir William Plomer; and they had four sons and one daughter.
He was created a baronet of the United Kingdom in 1836. On 9 December 1847, he was appointed Governor of Prince Edward Island. He died in office in Charlottetown on 10 October 1850.
Photograph courtesy of PEI Public Archives and Records Office, Reference Number 2320/56-5