The Honourable Frank Richard Heartz
Member Sidebox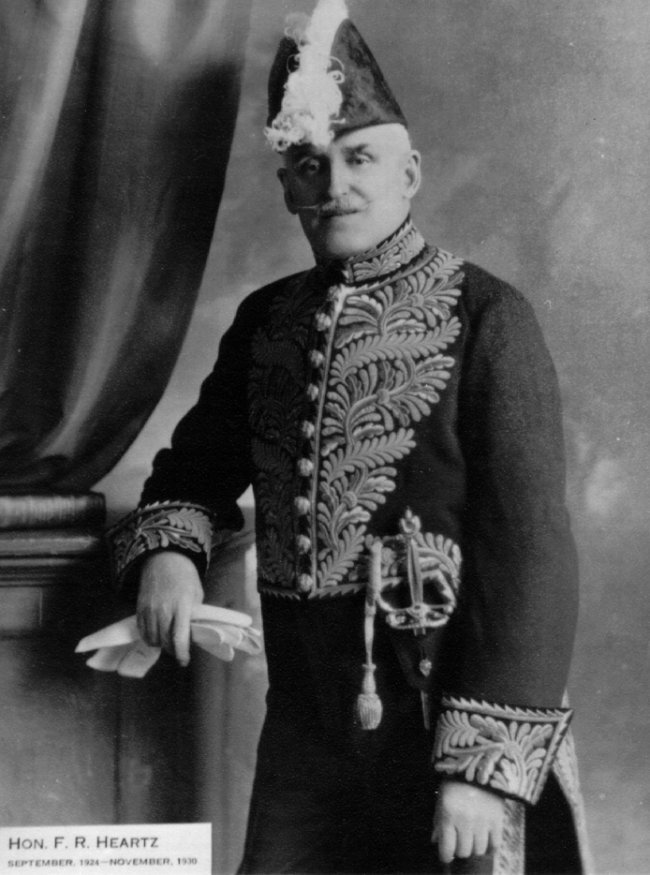 Frank Richard Heartz was the twenty-fifth Lieutenant Governor of Prince Edward Island since the creation of the Colony in 1763. Frank Heartz was born on 7 January 1871 in Charlottetown, Prince Edward Island, son of Benjamin Heartz and Henrietta Davison, both Canadians. He was educated at public schools, Prince of Wales College and Upper Canada College.
On 25 September 1895 he married Bessie, daughter of Uriah Matthew of Souris, Prince Edward Island. They had one child, Frances Ruth, who studied at McGill University. Heartz was a member of the United Church of Canada.
Frank Heartz ran as a Liberal political candidate for the 1st Kings District in 1909 and was defeated. Mr. Heartz was appointed Lieutenant Governor of the Province of Prince Edward Island on 8 September 1924.
Photograph courtesy of PEI Public Archives and Records Office, Reference Number 2320/60-26