The Honourable Gilbert Ralph Clements
Member Sidebox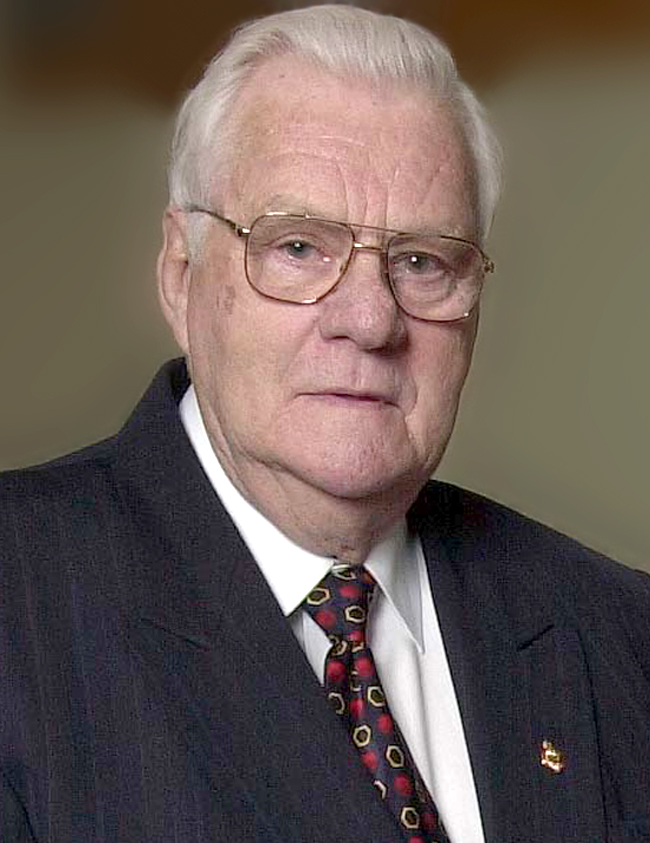 The Honourable Gilbert Ralph Clements was the thirty-eighth Lieutenant Governor of Prince Edward Island since the creation of the colony in 1769. He was appointed as Lieutenant Governor for the Province of Prince Edward Island on 30 August 1995.
Mr. Clements was born 11 September 1928 at Victoria Cross, Prince Edward Island. He was educated at Montague Memorial School and Mount Allison. Mr. Clements is married to Wilma Catherine MacLure of Montague. They have three children; Robert; David and Gail and five grandchildren.
Before entering politics Mr. Clements owned and operated a successful electrical contracting and appliance sales business and later owned and operated a real estate and insurance business. He was active in community affairs serving in many organizations. He also served a number of years as a school trustee, town councillor and a fireman. He is a member of the United Church of Canada and Saint Andrews Masonic Lodge No.13 AF and AM, Montague. Clements attended the Hillcrest United church in Montague.
Mr. Clements served as Chancellor of the Order of Prince Edward Island and was the first recipient to eeceive the Medal of Merit (insignia of the Order) in August 1996. He is also the recipient of the Canada 125 Medal and the Queen's Jubilee Medal. In October of 1996 Mr. Clements was invested as a Knight of Justice in the Order of St. John at an Investiture Ceremony at the Notre Dame Basilica, Ottawa and served as Vice Prior for the Province of Prince Edward Island.
First elected to the Legislative Assembly on 11 May 1970 as a Member for the 4th Kings District, Mr. Clements was reelected at the general elections held on 29 April 1974, 23 April 1979, 27 September 1982, 21 April 1986, 29 May 1989 and 29 March 1993. He served as Opposition Critic for Finance and Environment during the period 1979-1986 and held various ministerial portfolios in the government of Premier Alex Campbell including Municipal Affairs, Tourism, Parks and Conservation and Community and Cultural Affairs. In the government of Premier Joseph Ghiz, he served as Minister of the Environment and Minister of Finance.
Mr. Clements was Chair of the Canadian Council of Environment Ministers on two separate occasions. In 1976 he was recognized as the only elected official to receive the Travel Industry Association of Canada Crandall Award, given for the greatest contribution to preserving the environment in Canada. He attended Conferences on the Environment in England, U.S.S.R., Venezuela and the U.S.A. (Alaska). In 1992, he was an official member of the Canadian Delegation to the "Earth Summit" in Rio de Janeiro.
Lieutenant Governor Clements hobbies included photography, fishing and wood working.
Photograph courtesy of Lieutenant Governor's Office.