The Honourable Sir Henry Vere Huntley
Member Sidebox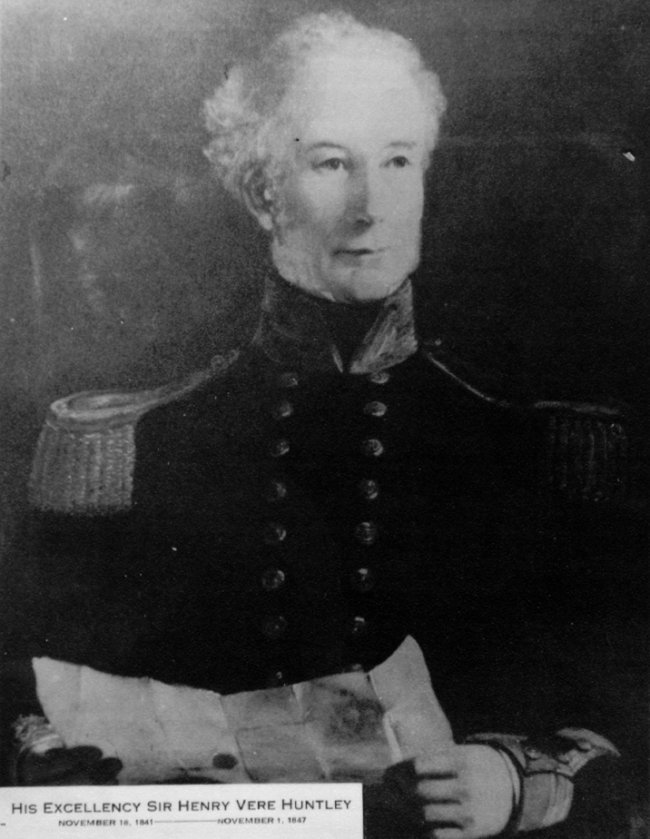 Sir Henry Vere Huntley was the ninth Governor of Prince Edward Island since the creation of the Colony in 1763. Henry Vere Huntley was born in Gloucestershire, England in 1795 and was the third son of Rev. Richard Huntley. He entered the navy in 1809 and in 1839 he was appointed the Governor of the settlements on the river Gambia. In 1841 he was knighted.
On 13 November 1841, he was appointed Governor of Prince Edward Island and he held the office until 1847.
He published several not very important works, among them Peregrine Scramble, or, Thirty Years' Adventures of a Blue Jacket (2 vols., London 1849), Observations upon the Free Trade Policy of England in Connection with the Sugar Act of 1846 (London, 1849), Seven years' Service on the Slave Coast of Western Africa ( 2 vols., London 1850) and California, Its Gold and Its Inhabitants (2 vols., London, 1856). He died in Santos, Brazil, on 7 May 1864.
Photograph courtesy of PEI Public Archives and Records Office, Reference Number 2320/60-9