The Honourable Joseph Alphonsus Bernard
Member Sidebox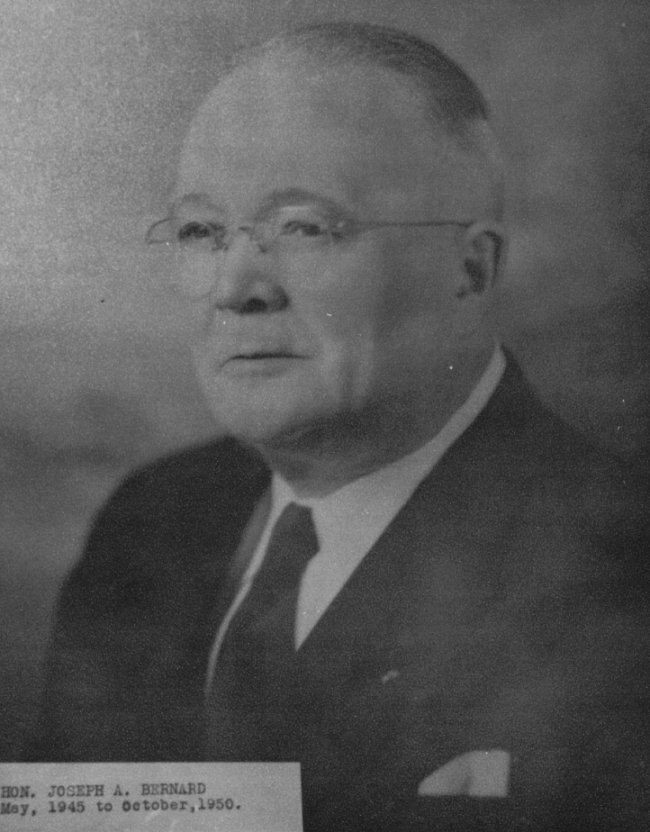 Joseph Alphonsus Bernard was the twenty-ninth Lieutenant Governor of Prince Edward Island since the creation of the Colony in 1763. Joseph Alphonsus Bernard was born on 27th March 1881 at Tignish, Prince Edward Island. He was the son of Theodore Bernard and Ann Perry, both French Canadians. His grandfather was the Honourable S.F. Perry, M.P. and the Honourable Angus L. MacDonald was his first cousin. He was educated on the Island at the Tignish grammar school, Christian Brothers, and Union Commercial College.
On 21st September 1909 he married Zoe Chaisson, daughter of Joseph Chaisson of Tignish, Prince Edward Island, and they had thirteen children. Five sons, one daughter and two sons-in-law served in World War II. Joseph Bernard was a merchant and President of Morris, Bernard and Co. Ltd and the Tignish Merchants Association. He was the Chairman of the Tignish Library and also Civilian Recruiting Director. He was a member of the Roman Catholic church.
He was elected to represent the Liberal Party in the 1st Prince District in the Provincial Legislature on 15th September 1943 and was appointed Lieutenant Governor for the Province of Prince Edward Island on 30th May 1945.
Photograph courtesy of PEI Public Archives and Records Office, Reference Number 2320/60-30